Dear Chief Instructor and JKA Europe Member,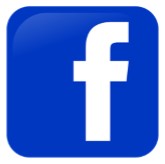 We have created a Facebook group called 'The Official JKA Europe Page'. This group page is intended to be a resource for all JKA Europe members to share information, photographs and updates. On this page you can also post course information of your national courses so that all our members can see and hopefully attend.
Could you please let your clubs and students know about this page. We welcome photographs and articles telling us what you are doing in your country.
Very best wishes.
Tony Cronk
President
JKA Europe